Venue for Berlin Buzzwords 2011
Berlin Buzzwords 2011 is going to take place in
Urania
Berlin. Founded in 1888, Urania is a an event and science centre where news from different domains like the natural sciences and the humanities are presented to the public. As such it is a natural fit for Berlin Buzzwords, a conference that has the goal of bringing together developers, scientists, and analysts working on innovative technologies for storing, analysing and searching today's massive amounts of digital data.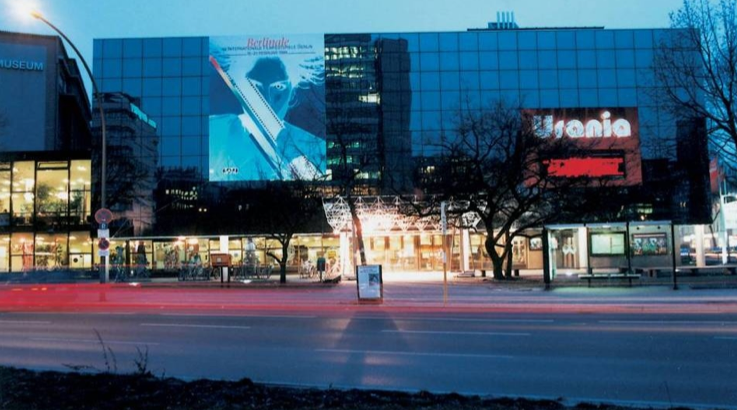 Urania hosts lectures, plays, concerts, seminars, discussions and performances. More than 200.000 people visit Urania Berlin every year. Furthermore Urania Berlin features a well-known art-house cinema and one of the biggest venues during the international film festival "Berlinale – Internationale Filmfestspiele Berlin". Urania Berlin is a registered association with 2.500 members and more than 80 partners and gets no financial institutional support.
View Larger Map
We are happy to be able to run Berlin Buzzwords at Urania Berlin. For those of you who love good German beer and enjoyed last year's bar tours: With U1 a direct connection to the vibrant districts Friedrichshain and Kreuzberg is in walking distance. If you prefer going shopping, check out Kurfüurstendamm right around the corner. If you are up for a relaxing afternoon, head north to Tiergarten. For those interested in Berlin culture and history: Most tourist attractions including Brandenburger Tor and Potsdamer Platz are close as well. To give a glimpse of what is waiting for you we have included two pictures taken at Urania:
Looking forward to meeting you in June 2011 at Urania Berlin for a great Berlin Buzzwords conference.